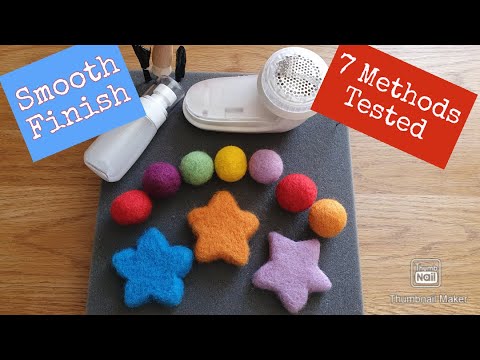 One of the things people often ask when they have been needle felting for a while, is how to get the surface of their work nice and smooth. It's generally one of those things that comes with time and patience, but there are certainly tips and tricks to get you on the right track.
Today's video does just that, Phillippa shows you a number of great methods you can try out to see which ones you prefer. I love having a variety to choose from, with art there is definitely no 'one size fits all' template for methods we do or don't gel with.
And I've learned from my many students that everyone will encounter different issues depending on their techniques, the fibre they have access to and funny things like the angle they work at, how deep they like to poke their needles and how dry their hands get!
Any of these issues, and more, can create a situation that is almost unique to yourself, so what works for one person might not for another.
Phillippa shows you really nice and clearly how to use the different methods here, and her videos are always lovely and clear too!
I hope you will enjoy this one and pick up some really helpful tips to get your work smoother and firmer as well!
Happy Felting!